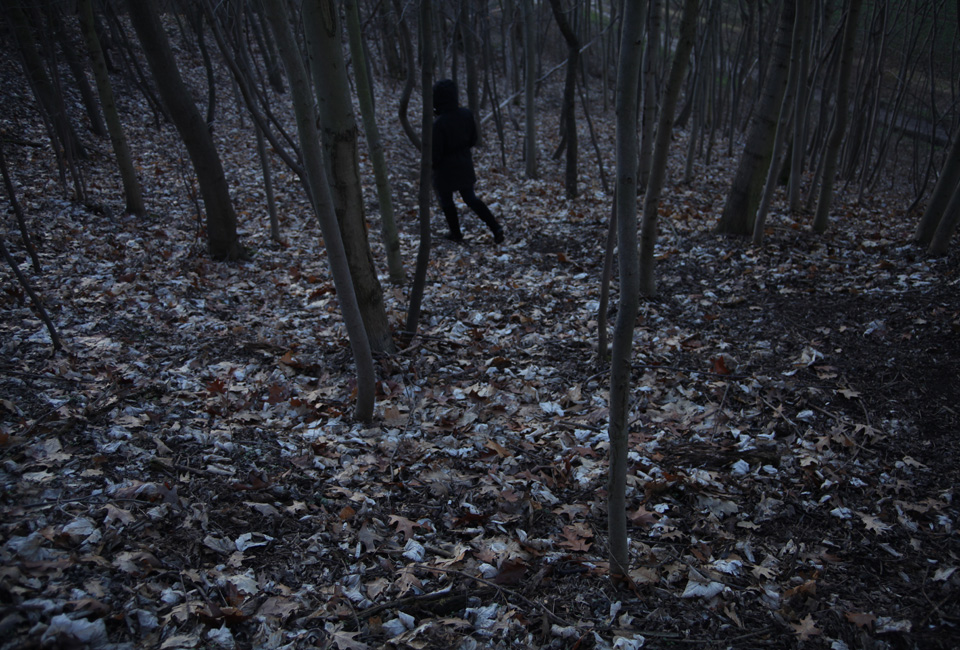 Ein Paar anfang Dreißig zieht in ein Haus im Wald. Sie ist hochschwanger. Kommuniziert wird wenig. Er kümmert sich in akkurater Art ums Einrichten. Sie ist viel im Wald unterwegs und begegnet einem weißen Hund, welcher sie alsbald bis nach Haus begleitet. Der Mann beobachtet die sich entwickelnde Beziehung und unverhofft entledigt er sich des 'Konkurrenten', da dieser seine Ordnung im Hause stört. Sie bringt das Kind zur Welt, der Begleiter ist vergessen. Doch Jahre später kehrt sein Problem in neuer Gestalt zurück. Eine Chance?

Die Geschichte ist eine Adaption der Kurzgeschichte Philip K. Dicks 'out in the garden'. Zusammen mit JULIANE GÖRNITZ (Textildesign) bestritten wir in diesem interdisziplinären Projekt, 'with a little help of our friends', unseren Bachelor.
Anschließend finden Sie eine Dokumentation von Maxi Richter und Juliane Görnitz über den Werdegang das Filmes 'out in the woods'. Beweggründe, Inspirationen, Tatsachen und Überlegungen.